Since the lockdown, I've been working from home and I've realized how many dead spots there are with my wifi setup and Asus is here to help out with the AiMesh functionality of it's routers.
I'm currently using an Asus RT-AC88U which is an 8-port LAN Dual Band Wifi Router and though most of my computers are using Ethernet, I still need to connect via Wifi when moving around the house.  I needed a cheap and seamless solution — this is where AiMesh comes in.
What is AiMesh?
In layman's terms, AiMesh allows you to use older asus routers as mesh nodes, allowing you to share the same SSIDs as your existing setup, extending your Wifi range at just the cost of an old router.  The main benefit of a network with mesh nodes vs various access points is that you can seamlessly switch from one router to another as you move rooms because you're using the same SSID for each node  — with a regular setup with access points, you have to disconnect from the previous network SSID and connect to the closer one.
For this purpose, I bought one of the oldest Asus Routers that support AiMesh: RT-AC59U.  It's cheap enough to not break the bank and allows me to connect 4 devices via ethernet to the 1 floor away without laying very lone ethernet cables.
Before starting
Make sure the router you want to add as a node is powered up.  You probably don't need to update the firmware (it gets a bit more complicated if you do) but it should work out of the box — all you need to do is just provide power to it.
Setup an Aimesh Node using the Web Interface
Go to your main router's web interface (usually it's 192.168. 1.1), after logging in click the AiMesh Node.  Do note that your interface might be a bit different since this is dependent on your router model, this interface in particular is for the RT-AC88U.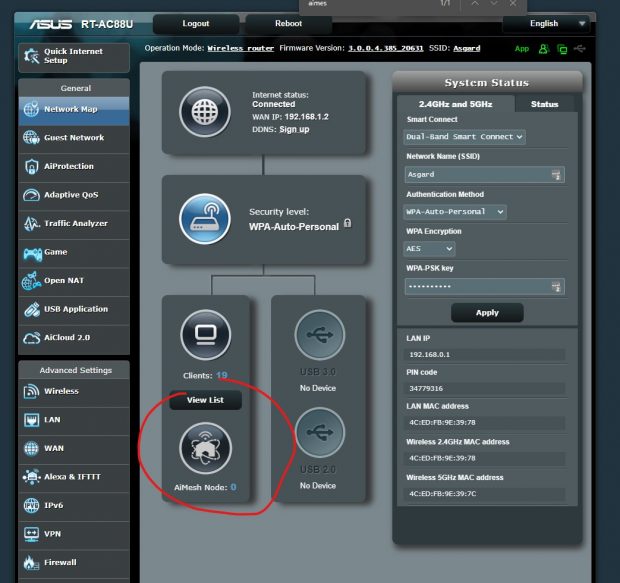 The AiMesh sub menu will appear.  Click Search
Once the router you want to use as an AiMesh Node appears, click it.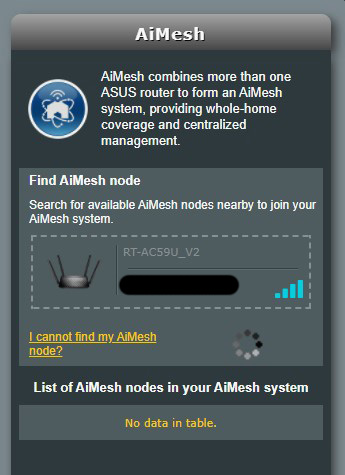 This popup will appear to confirm, click Apply.

Wait for the process to complete, this takes about 5 minutes or so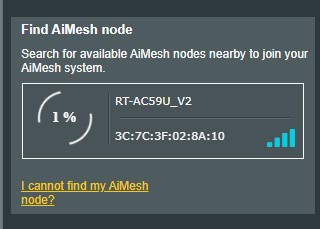 Once complete you will see this screen.  AiMesh can work via Ethernet or Wifi so just use which method you prefer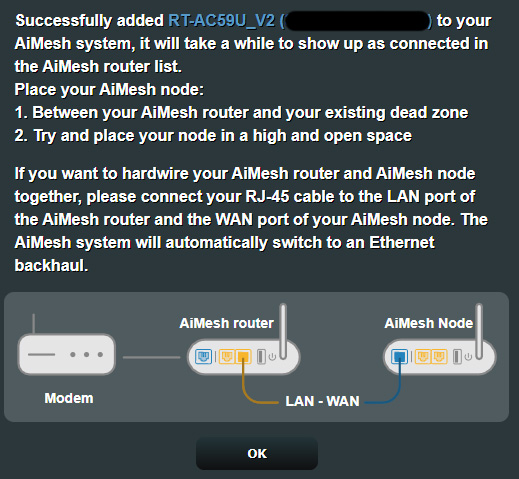 When you refresh and view the AiMesh sub menu, you should now see the new router as an AiMesh node.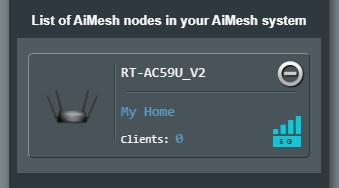 Setup an Aimesh Node using your phone
On your phone, open the Asus Router app, go to Settings and Click AiMesh.  You should see this screen: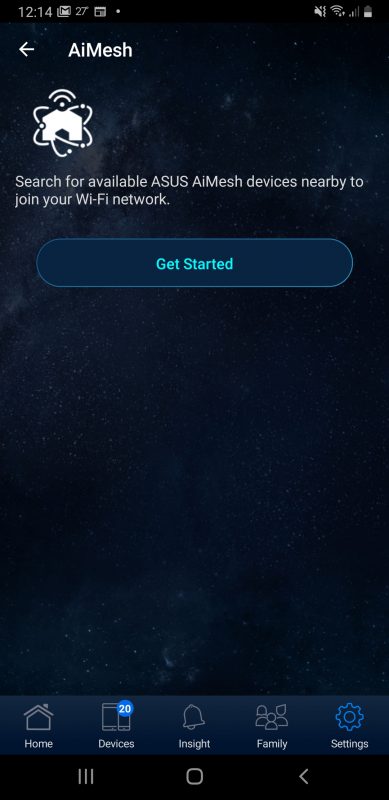 Click it to start the process.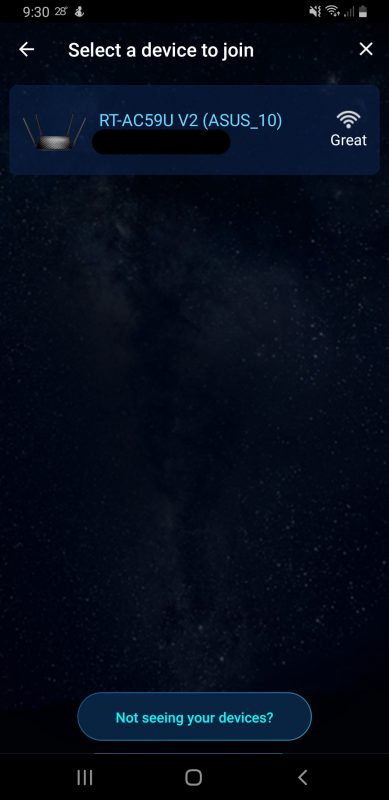 Wait for the process to complete, this takes about 5 minutes or so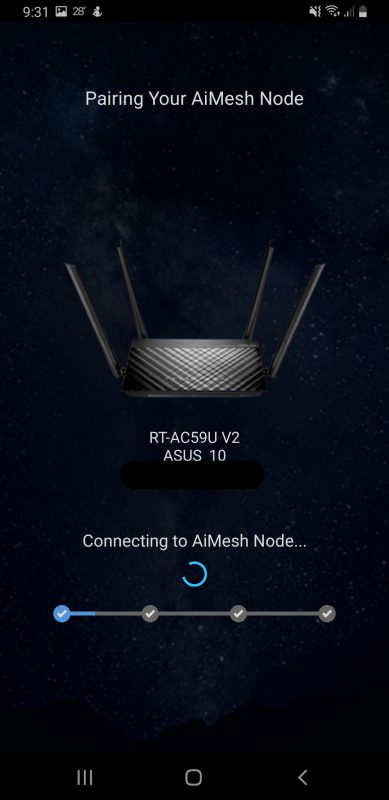 And that's that, the router should now be available as an AiMesh Node to your network.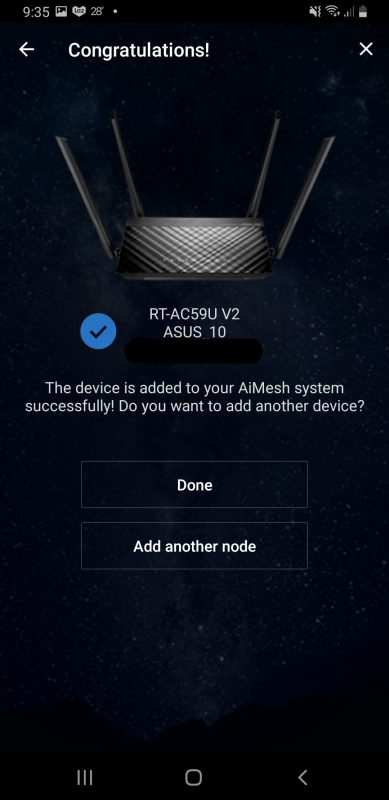 To verify, you can see this in the Network Map View of the App.
And that's it.
Do note that AiMesh isn't a be all and end all for Mesh network at home.  You are not able to use the more advanced features of the router you are using as a Node (in this case you lose access to the USB of the RT-AC59U) and because I'm using an older model, I don't get access to future updates (like AiMesh 2.0).  But considering the price I paid for it, it's a good trade off.