Samsung has one good reason to celebrate!  Shipped units of it's Galaxy S Android smartphone has reached the one millionth mark (for the U.S. Market, global sales are higher considering in the U.K., they gave away Free Galaxy S phones for unhappy iPhone 4 buyers)!
The Samsung Galaxy S is available from all four major U.S. wireless carriers and yet despite being currently only only on T-Mobile (Vibrant) and AT&T (Captivate), the phone has already reached the one millionth sales mark.
Sprint's version, the Epic 4G, will launch on August 31st, with Verizon's (the Fascinate) seeing pre-orders, but no official date as yet.  U.S. Cellular will also have a Galaxy S in its roster of devices later this year, as well.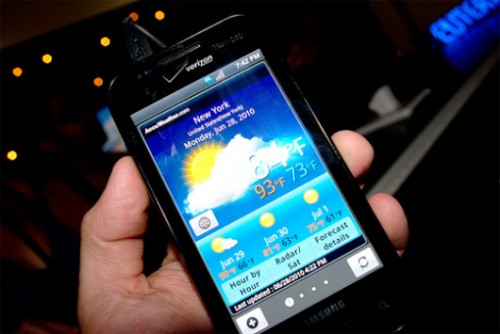 For those still wondering about the appeal of Android Smartphones, this achievement should settle a few things on your mind like the platform's marketability, enterprise appeal and overall performance.  For those already loving the Android Platform, there's no doubt that the Galaxy S device is a hit.
Here's the full press release from Samsung: