The Pixel line for Google's devices will be getting a new member in the form of a 10.2″ tablet called the Pixel C.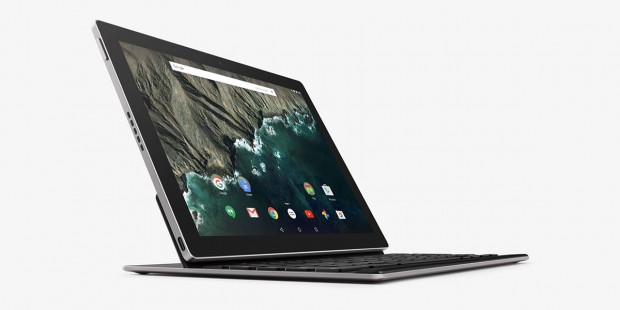 The Pixel C will ship out running Android 6.0 Marshmallow, USB-C, NVIDIA X1 quad-core processor with an integrated Maxwell GPU, and 3GB of LPDDR4 RAM. Like the laptop with the Pixel namesake, the Pixel C sports a high resolution display. In this case, it's a 2560×1800 308 pixel-per-inch screen.
Curiously the Pixel C seems reminiscent of Microsoft's Surface line as it was previewed with detachable keyboard — the difference is that unlike the Surface, the Pixel C's keyboard connects via bluetooth and doesn't need a kickstand to keep the tablet upright. Unfortunately like the Surface Pro line, the keyboard will retail separately for $149.
The Pixel C tablet and keyboard will both be available in time for the holidays with the following pricing:
32GB = $499
64GB = $599
images and video via The Verge