Seems like a reasonable deal.
Samsung UK is giving away a free Galaxy S, complete with Android 2.1, a 4-inch (480×800) AMOLED display, a 1GHz Samsung Hummingbird CPU, a 5-megapixel camera with autofocus and swype to iPhone 4 users that were not happy with their purchases.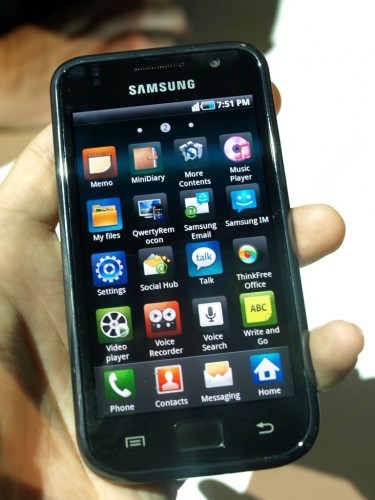 Samsung says it only has a few left to give away but a quick look at their Twitter feed and you'll note that they've given away quite a few already. With the internet still a buzz with the antenna problems of the iPhone 4, It seems like the perfect opportunity for Samsung to market their top of the line phone.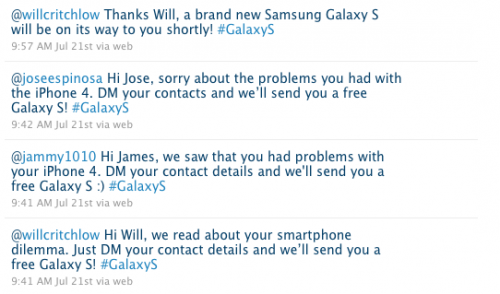 Unethical? Maybe. Effective? Most likely, yes.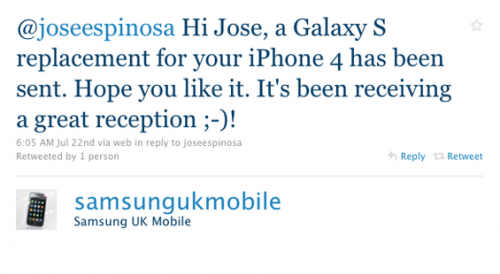 The company has issued the following statement:
"Recently there has been a real increase in online activity from consumers dissatisfied with some of our competitors' products. We decided to contact a cross section of individuals to offer them a free Samsung Galaxy S as a replacement, as we're confident that once people have the phone in their hands, they'll see how impressive it is for themselves."
source Samsung UK twitter