While everyone's attention was trained on any upcoming Windows Phone 7-powered Nokia smartphone, the Finland-based company has released the Nokia N9 Smartphone.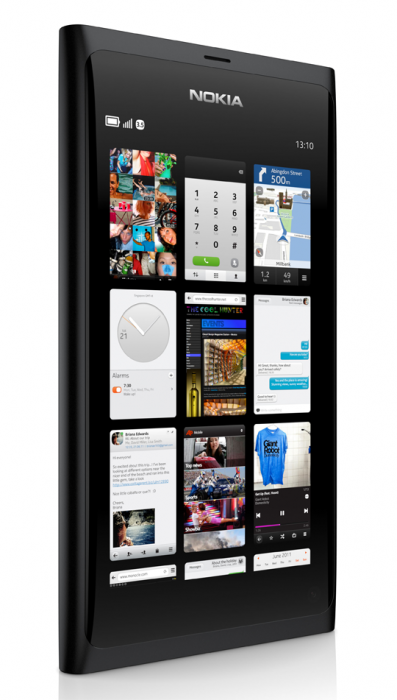 The N9 is powered by the latest build of Meego, yep, the Linux distribution that Nokia has officially discontinued in the wake of the Microsoft acquisition.
Nokia calls the N9, the first-ever pure touch smartphone and from the get go this new phone really doesn't sport any front-facing buttons. You unlock the phone by just double-tapping the screen.

On the hardware front, Nokia doesn't skimp on the N9's specs. It's got a 3.9-inch AMOLED screen, Cortex-A8 OMAP3630 1 GHz processor under the hood (similar to the Optimus Black?), 1 GB of RAM, NFC capability, 8MP rear-facing camera with Carl Zeiss optics, Gorilla glass etc.
Nokia N9 specifications
3.9-inch AMOLED screen @ 854×480 pixels
Gorilla glass
ARM Cortex-A8 OMAP3630 1 GHz
PowerVR SGX530
1GB RAM
16GB or 64GB internal storage
Bluetooth 2.1
WiFI 802.11 b/g/n
3G/HSDPA 14.4Mbps
NFC
8MP autofocus camera with Carl Zeiss optics
720p HD video recording @ 30fps with stereo sound
dual LED flash
2nd front-facing camera for video calls
1450mAh battery
Meego 1.2 Harmattan
Dolby Headphone and Dolby Digital Plus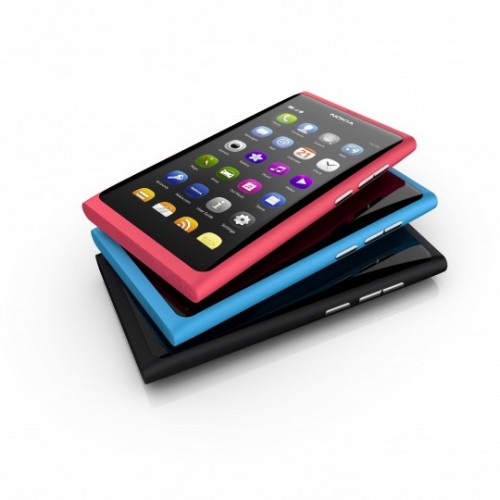 Nokia says the N9's body is made from the best in polycarbonate material engineering today but didn't disclose the actual materials used. The company did state that this enables the Nokia N9 to have superior antenna performance over most other competitors' smartphones. A side jab to Apple's "you're holding it wrong" fiasco perhaps?
The Nokia N9 will be available in 3 colours: black, cyan and magenta and with either 16GB or 64GB of internal storage. No price or availablity for the N9 has been announced.
Below is a video from Nokia, introducing the Nokia N9 Smartphone:

More info via Conversations @ Nokia