Samsung's Unpacked even for 2020 has ended and leaves us with a nice little promise – 3 generations of updates for it's newest flagship phones.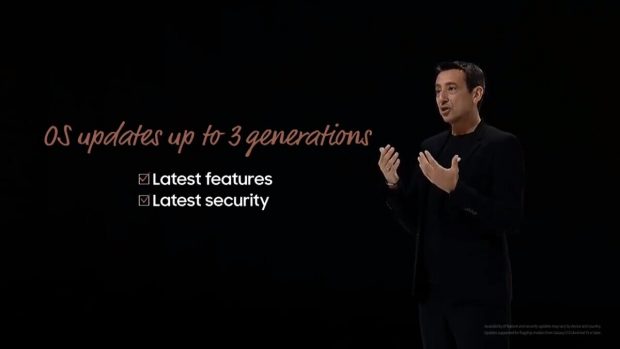 That should give everyone buying the Galaxy Note 20, Galaxy Note 20 Ultra, Galaxy Tab S7, Galaxy Tab S7+, Galaxy Z Fold 2 and of course the new Galaxy Watch a sigh of relief knowing that Samsung is finally offering the same software support that Google offers it's Pixel phones.
The Galaxy Note 20, Galaxy Tab S7, and Galaxy Z Fold 2 will all ship with Samsung's One UI 2.5 software based on Android 10.  As per announcement, we can expect these devices to be supported up until Android 13.
What's even more exciting is the fine print — this promise applies to all flagship models from the Galaxy S10 onwards.  This means it'll include devices from:
Galaxy S10 series,
Galaxy Note 10 series
Galaxy S20 series
Galaxy Z Flip series
Galaxy Fold Series
Not sure if they'll be including my current phone which is the Galaxy Note 9 since there was no mention of it but it did came out after the S10 series.
What do you think about this?  Should all OEMs of Android Phones give the same level of support?  Let us know in the comments.