During it's Breakfast with Sundar event, Google has officially unveiled the next version of it's Android mobile operating system. Android 4.3, still codenamed JellyBean brings a few more niceties and features to the OS.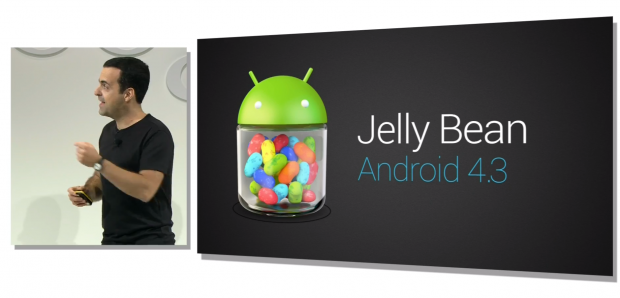 With Android 4.2 adding support for multi-user support, Android 4.3 brings in user restriction, allowing you to create restricted profiles that allows you to restrict app content at a user level. This is similar to Microsoft's Kid's Corner in Windows Phone which not only prevents unauthorized apps from being launched but also restricts purchasing or event accessing content the user deems inappropriate.
The first JellyBean release included Project Butter which aims to solve the stuttering of Android UIs, with Android 4.3 Google has included OpenGL ES 3.0. Aside from smoothing out animations, it gives developers additional options for eyecandy for apps and games. Google's demo of the new OpenGL promises to capitalize the multicore processors already available on current Android devices — provided they support OpenGL ES 3.0.
Bluetooth Smart, aka Bluetooth Low Energy, also makes a debut:
Android 4.3 Jelly Bean will be rolled out to the Nexus 4, Nexus 10, first-gen Nexus 7, and the Galaxy Nexus starting today, with the HTC One and Galaxy S4 Google Editions getting it "very soon" as well.
source Android Developers blog