The pressing need for more storage at an affordable price point has just been addressed by Seagate. Numerous online vendors have begun posting pricing and shipment information for the new Seagate Archive 8TB HDD. This new drive will be available to Amazon customers on Jan 7th, 2015, and comes with a shockingly low price tag of only $267 each. Seagate has claimed that their new Archive series 8TB will offer the industries best cost per GB and watt, and from the current pricing it seems they will deliver.
How much storage is enough? How about 8 freaking Terabytes? Several online retailers are now listing Seagate's up and coming Archive HDD for a Jan 7th, 2015 with an interestingly low price of $267.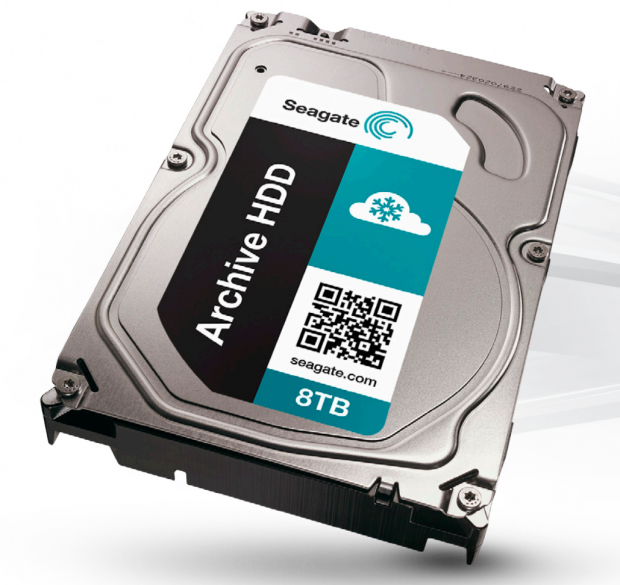 The new Archive HDDs come in 5, 6, and 8TB capacities and offer 1.33TB of storage per platter. These drives spin at 5,900 RPM which is a bit better than Western Digital's WD Green (which spins at 5400 RPM). Seagate's new drives make use of SMR (Shingled Magnetic Recording) that overlaps tracks on the platter to produce more storage capacity. As with new technologies, performance and compatibility might be an issue so be aware when thinking of purchasing one.
Seagate's SMR Archive HDDs feature 128MB of cache, a maximum sustained data rate of 190 MB/s, and an average of 150MB/s. They also feature a low power draw of 7.5W and 5W during idle. Sleep and Standby power draw is lower than 1 watt which should be more than enough for people who want to build a low power home-based NAS.
source Seagate