When Apple updated it's iPod Touch line late last year, noticeably absent was the entry-level 16GB model.  Today, Apple is pulling out the 4th generation 16GB and 32GB iPod Touch models and pushing forth the new 16GB model with a few minor differences with it's larger capacity siblings.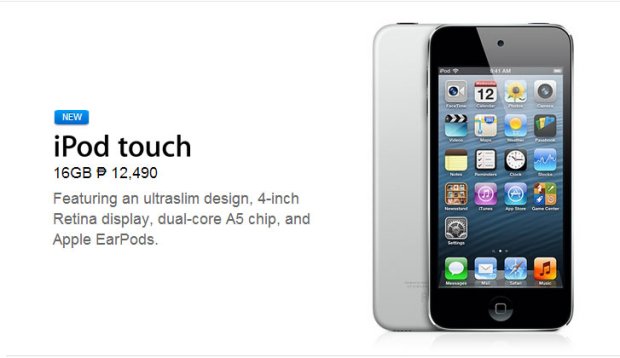 The 2013 16GB iPod Touch model retains the 4-inch Retina display, dual-core A5 processor, and front-facing FaceTime HD camera and drops the the 5-megapixels rear camera and the "loop" lanyard hook.
The lack of the rear camera might put off buyers and make them more inclined with the higher capacity models.  For budget concious consumers, the 2013 16GB iPod Touch is attractive as it's priced at $229 – Php12,490 $229 via the Apple Store and is available in black and silver colors.
via The Verge source Apple PH Store