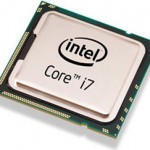 6 Cores, 12 threads and a thousand dollar price, that's Intel's latest flagship processor, the i7-980X. Unveiled at the Game Developers Conference, Intel previewed it's latest Core i7-980X Extreme Edition processor, the fastest single chip processor on the consumer market (taking the crown from.. you guess it another i7 processor).
The Gulftown is Intel's first six-core processor fabricated at 32nm, capable of handling 12 computing threads at once. As part of the Extreme Edition line, the i7-980X is targeted at enthusiasts and hardcore-gamers who have enough cash to purchase one (or even two :D) of these benchmark monsters.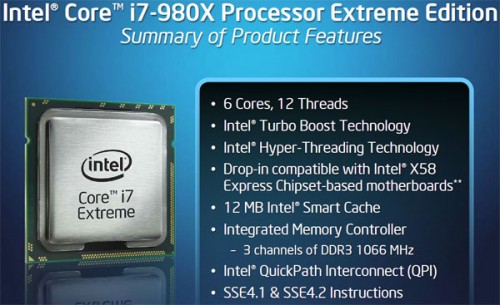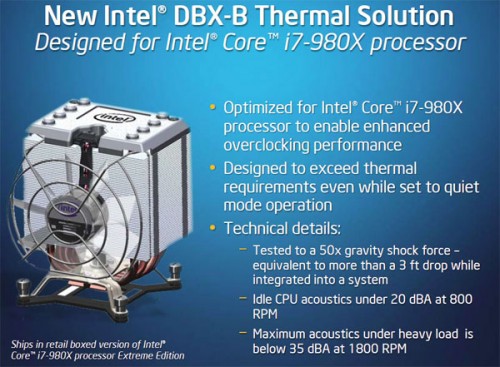 Specifications & Features
Core Frequency: 3.33GHz (Up To 3.6GHz w/ Turbo)
QPI Speed – 6.4GT/s
TDP (Thermal Design Power) – 130W
Stepping – 2
Number of CPU Cores – 6 (12 Threads w/ HT)
Intel SmarCache – 12MB
L2 Cache – 1.5MB (256K x 6)
Processor input voltage (VID) – .95v
.032-micron manufacturing process
Shared Smart Cache Technology
PECI Enabled
Enhanced Intel SpeedStep Technology (EIST)
Extended HALT State (C1E) Enabled
Execute Disable Bit (XD) Enabled
Intel 64 Technology
AES-NI: 12 new processor instructions
Intel Virtualization Technology (VT)
Packaging – Flip Chip LGA1366
Total Die Size: Approximately 248mm2
Approximately 1.17B Transistors
MSRP – $999
Intel bundles in a new stock cooler that matches it's flagship processor speed with stylish looks we'd normally expect from Zalman, Coolermaster, etc.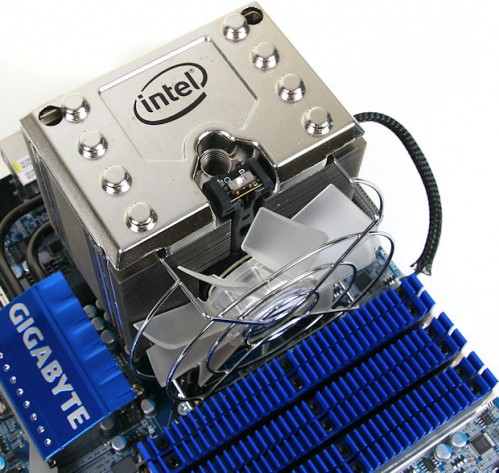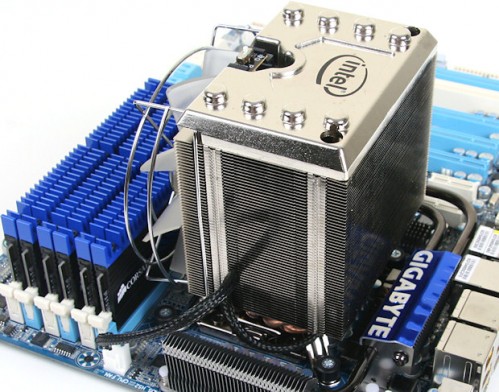 Neat huh?
Here's a run down of reviews from several top hardware sites:
AnandTech
Hothardware
Toms Hardware
PC Per
Tech Report