LG is on fire with it's Android smartphone line as the company unveils it's latest unit, the LG Optimus 2X.  It's the first android smartphone to be equipped with a dual core processor (Nvidia's Tegra 2).  For those who can't wait to get one and not bother with the LG Optimus 2X's technical specifications (which are available after the jump), the phone will be available in Korea starting next month with countries in Europe and Asia to follow.
LG Optimus 2X (LG P990 Technical Specifications)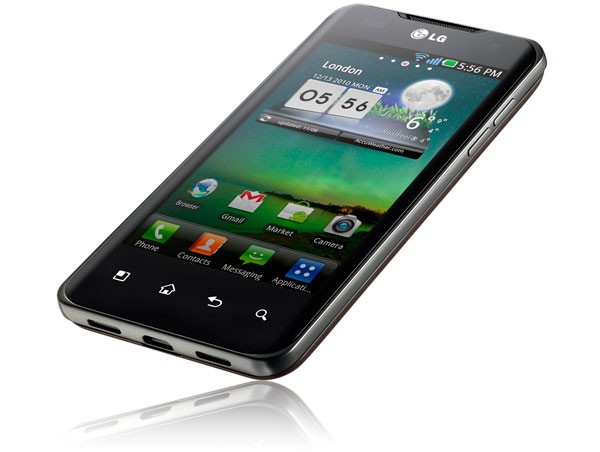 1Ghz Dual-core Processor (NVIDIA Tegra 2)
4-inch WVGA screen
8GB memory (up to 32GB via microSD)
1,500 mAh battery
accelerometer and gyroscopic sensor
8 megapixel rear camera and 1.3 megapixel front camera
HDMI mirroring that expands content on external displays to full HD quality
1080p MPEG-4/H.264 playback and recording
With a powerful dual-core Tegra 2 system-on-a-chip at the heart of the device, LG names it's device as the FASTEST smartphone in the market (at least until HTC, Samsung, and everyone else's dual core offerings start selling).
The camera on the LG Optimus 2X can record up to 1080p video and output it to an external monitor at full resolution. What's more, if you hate cables and have a DLNA-compatible digital device, you can hook up your Optimus 2X wirelessly.
The Optimus 2X is set to ship with Android 2.2 preinstalled and LG says that it will be upgradeable to Gingerbread (Android 2.3) when it's released. No price for this awesome phone has been announced yet but you can bet that it's in clear in the high-end range.