During the Back To The Mac event, Apple unveils a brand new 11.6 Macbook Air weighing in at only 2.3lbs (1.05kg)! For those people who love portable gadgets, this could be a viable netbook from Apple 🙂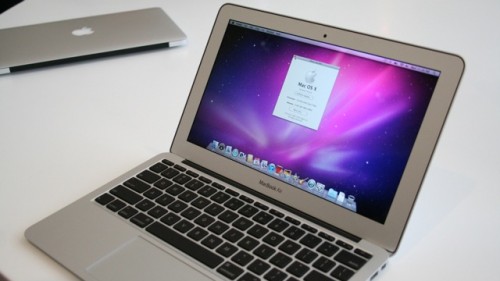 So why is the 11″ Macbook Air a viable netbook replacement?  Check out the specifications.
11-inch Macbook Air specifications
11.6″ display @ 1366×768 pixels
Intel Core 2 Duo 1.4GHz
NVidia GeForce 320M
2GB DDR3 RAM
64GB and 128GB SSD storage
WiFi 802.11 b/g/n
Bluetooth
webcam
2 x USB 2.0 ports
1 x mini display port
64GB or 128 GB SSD
This slim little notebook runs on an Intel Core 2 Duo CLUV which is even better than most netbook processors (Atom hah!).  Battery-wise, while using SSD for the Air saves up on power consumption, the small confines of the unibody can only allow for a meager battery size.  Apple rates the 11 inch Macbook Air's battery for 5 hours.
The new 11.6 Macbook Air is available in 64GB and 128 GB SSD configuration.  As for price:
64GB – Php51,990 ($999 in the US) inclusive of 12% VAT
128GB – Php61,990 ($1,199 in the US) inclusive of 12% VAT
The 11.6″ Macbook Air is available now.
photos courtesy of Ars Technica