The latest generation of Apple's iPod Nanos now sport a full (albeit small) touchscreen via it's 1.54-inch TFT screen at a resolution of 240×240 pixels with at 8GB and 16GB capacity.
Apple adds a bit more features to the latest Nano via a clip at the back,  dedicated volume controls and lock button at the top of the device, multi-touch controls, FM radio, pedometer functions and voice over.
Makes you wonder why you've bought the 5th Generation Nano now don't you?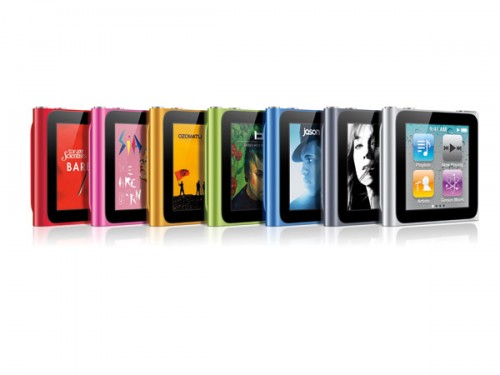 iPod Nano 6th-generation features:
1.54-inch TFT display @ 240×240 pixel resolution
Multi-touch screen
Accelerometer
FM Radio
Pedometer
The 6th generation Nano can now last up to 24 hours of music playback now you can't play video with it.  Not a real loss considering it's small screen can cause more strain that fulfillment when you're watching a video.  Don't believe it? Try watching something with subtitles 🙂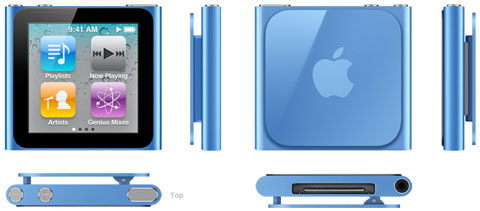 iPod Nano 6G Philippine Price List:
iPod Nano 8GB – Php7,990
iPod Nano 16GB – Php9,790
The iPod Nano 6G is available now.