With Windows 11 requiring TPM 2.0, many users are now wondering if their current hardware will be able to install the upcoming Windows version.  If you've purchased in the last 2 years, there is a good likelihood that your computer already has some form of TPM implementation.
To address this, ASUS and MSI have each put out lists of their motherboards and compatible processors that meet the Windows 11 requirement of a TPM 2.0 spec-compliant trusted platform module — this means if your motherboard is on the list, you can install Windows 11 without the need to buy a separate TPM module.  Most of the time, all you would need to do is go into the Bios and switch the TPM device from a discrete TPM module to firm (like shown below for an Asus motherboard).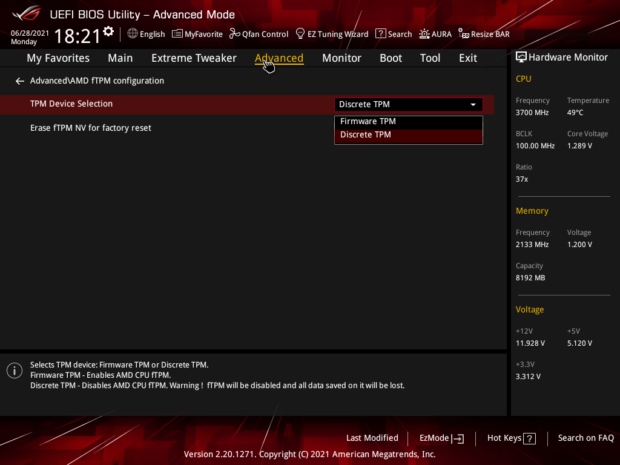 ASUS says that its motherboards from the Intel 300-series, and AMD 300-series, and processors compatible with them — this would include Intel "Coffee Lake" and forward; and AMD "Zen" and newer.
For MSI, it's Intel 100-series (when paired with "Kaby Lake" or forward); and AMD 300-series ("Zen" and newer).
For HEDT platforms, both companies support TPM 2.0 on Intel X299, AMD X399, and AMD TRX40. Server- and workstation chipsets from processor generations corresponding to these platforms, will also support Windows 11.
Older platforms will require an add-on TPM.  The bad news is that scalpers have taken over the supply and are now selling upward or $100 these days (normally under $20).