Blazing fast internet is the name of the game in the orient as So-net launches it's Nuro fiber-to-home service with top speeds of 2 Gbps down and 1 Gbps up.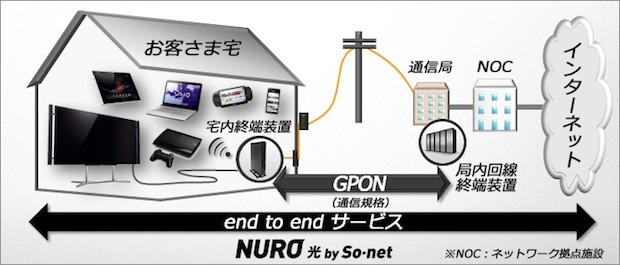 Nuro's customers get their connection through an optical network unit (ONU) that hosts three Gigabit ethernet ports and supports 450 Mbps over 802.11 a/b/g/n, perfect for most tech savvy individuals (at least those that live in Japan) who sport multiple computers and WiFi-enabled devices.
The service costs 4,980 yen ($51) per month and requires a one time 52,500 yen (roughly $540) installation fee with a mandatory two year service contract. Still better option that most ISPs sadly.
source Nuro (translated), via Engadget