The widely successful Kindle ebook reader receives a hardware update and an unexpected but very welcome price drop. The new Kindle is now available in WiFi-only and WiFi+3G models.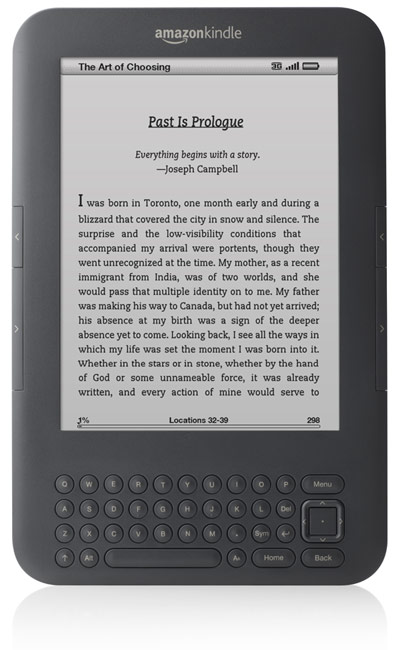 The new Kindle is 21 percent smaller and 15 percent lighter than the previous model, has a 20 percent faster refresh rate on its E Ink screen, and will now come in two colors (graphite and white).
Aside from the incremental changes, the WiFi-only Kindle is priced at just $139 while the WiFi + 3G model will sell for $189. The new Kindle is set to be released on August 27th.
You can preorder here
.
Amazon has just announced the latest model of their 6-inch Kindle eBook Reader. It has now been divided into two — a WiFi-only and the WiFi+3G models.