Demonoid is one of the more popular private trackers and people have been looking far and wide for Demonoid Invite Codes.   What good are these Demonoid Invite Codes for? These serve as your invitation to the popular private tracker, Demonoid where tons of the good (ehem.. you know) stuff are shared.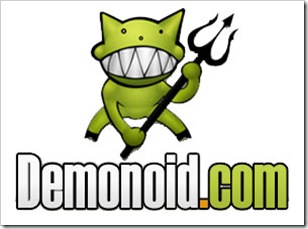 Having a demonoid accounts allows you to access the private torrent area where you can upload, download and share torrents (demonoid also features a share ratio so you can track your downloads and uploads or lack thereof) as well as the community (forum) for some of the more livelier discussions.
While registration to the Demonoid community is free, it is only open for registration for a VERY LIMITED amount of time. Once that window passes, you'll only be able to register by using an invitation code. That's where this Giveaway comes in :D.
Techie Xplorer has (2) Demonoid Invite Codes to give away to try luck readers all for free.
So how can you qualify in the Free Demonoid Invites Code Giveaway? Just post a comment stating why you want a Demonoid Invite code, leave your handle and a valid email (because that's where we'll send the Invite Code). All comments must be posted on or before 23:59 PM on October 30, 2010, according to comment posted time (UTC+8). You can post as many comments as you like to increase your chance of winning.
Three winners will be selected randomly, and each will be entitled to one Demoniod invitation code, courtesy of sylv3rblade (oi that's me :D).
Techie Xplorer's decision is final, and reserves all rights to change any terms and conditions without prior notice. Do note that these invite codes can't be sold (via Demonoid's T.O.S.) and will be subject to punishment when caught.
UPDATE: Wow I kinda forgot about the contest (sorry :() so I sent out the invites to those who entered a comment (just 2 unfortunately).
Check your email guys.
UPDATE 2: Winners for June 30, 2010
Cool Dude
Yvonne Lee / cancan
mikel
Wow, there's more contestants this time around.  We'll be doing another set for October so if you didn't win this time, stick around 😀
The contest is now upto October 30, 2010.  Remember to post your comments before then to get an invite 😀