So how much portable storage is enough?  8GB?  16GB?  32GB?  How about a whopping 128GB?  Kingston claims it's the first to reach that huge amount of space in portable storage.  But really, who care about first right?  What matters is that 128GB number.
Now enough geekism.  The DT200 (short for DataTraveler 200) also offers password protection to help secure important files.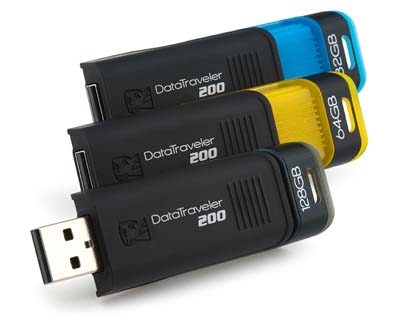 If that 128GB is simply too much storage for you, the DT200 is also available in 32GB and 64GB capacities.  They are built-to-order only, so no, you can't buy this via CD-R King.
Read the press release here:
Kingston Technology First to Market with 128GB USB Flash Drive
Large Capacity, Password Protection on New DataTraveler 200
Fountain Valley, CA — June 15, 2009 — Kingston Technology Company, Inc., the independent world leader in memory products, today announced the release of the DataTraveler 200 (DT200), the world's first 128GB USB Flash drive. The large capacity along with password protection gives users the flexibility to carry critical data with them at all times in a very small form factor.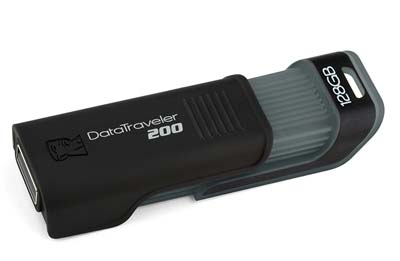 The DataTraveler 200 is backed by a 5-year warranty.  Kingston's new flash drives are compatible with Windows, Linux and Mac but the password protection is Windows only.
Prices are $120 for the 32 GB (Php 5,800); $213 for the 64 GB (Php 10,300); $546 for the 128 GB (Php 26,400).
What would you do with a USB stick that big?