iOS 4.0.1 is now available to iPhone owners, aiming to fix iPhone 4, 3GS and 3G signal meter. Apple claims that this new patch "improves the formula to determine how many bars of signal strength to display," after announcing that they had been using the wrong calculation.
In short, it's a visual fix to the iPhone 4's attenuation problems. That and the fact that you'll still be dropping calls.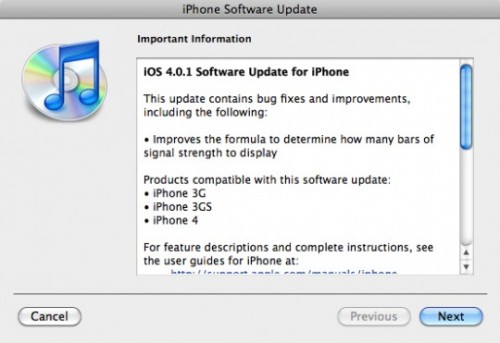 iOS 4.01 update is available via iTunes.