So how slim would you like your next netbook to be? Intel's current offering for small computing devices AKA netbooks, the PineTrail line are usually housed in cases with thickness of an inch or less. Canoe Lake, the platform set to replace PineTrail is meant to slim down that size by half.
Intel has took the wraps of two new processor platforms, one for tablets, and the other for notebooks.
Canoe Lake is meant to address the ever increasing demands for notebooks and netbooks alike, more power and less space. This is highlighted by a "futuristic dual-core netbook measuring in at 14 millimeters thick – the world's thinnest netbook" as shown below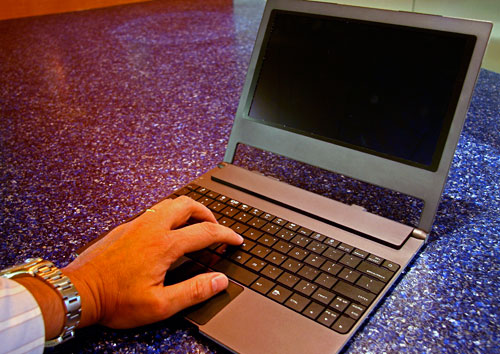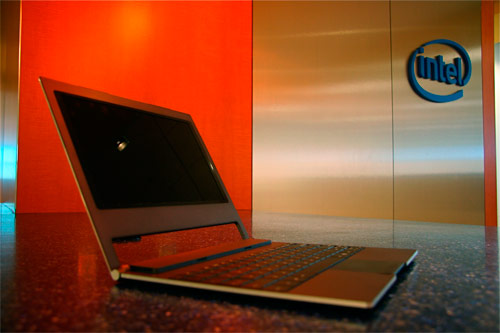 As for the tablet side?
"Oak Trail", a platform headed to consumers in early 2011, aims to "up to a 50 percent reduction in average power consumption with full HD-video playback." Oh, and yes, it'll also be thinner than existing tablet solutions 🙂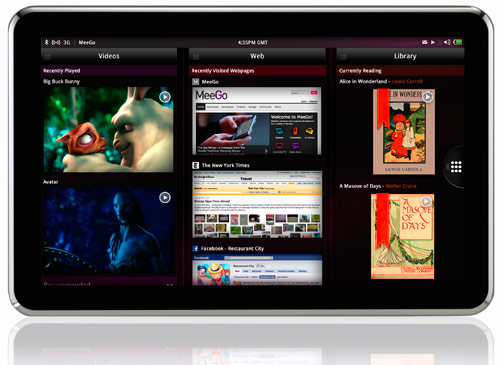 Of course if you're familiar with laptops and/or tablets in anyway, you'll quickly identify the two troublespots that such thin gadgets could encounter. Battery life, and heat dissipation. While there's little doubt that these platforms will run on less power than that of today's current offering, there's a question of how much power they'll be requiring and how much heat will they generate.