Dr Lisa. Su, AMD CEO has announced the next generation of the company's mainstream Ryzen processor. The 5000 series is getting launched with 4 processors out of the gate, promising 19% raw increase in performance-per-clock, well above recent generational improvements.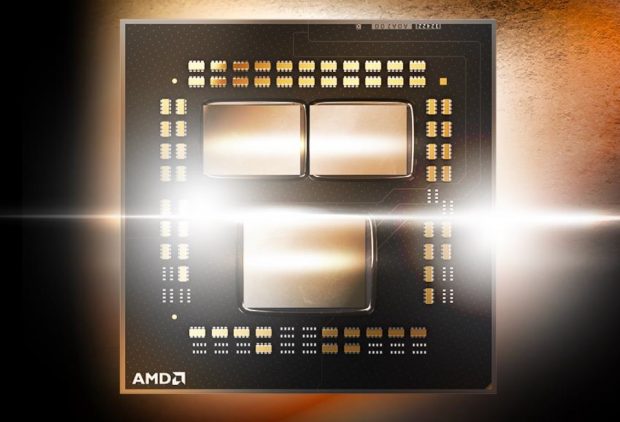 AMD Ryzen 5000 Series Processors

Zen 3 Microarchitecture
Processor
Cores
Threads
Base
Freq
Turbo
Freq
L3
Cache
TDP
MSRP
Ryzen 9 5950X
16c/32t
3400
4900
64 MB
105 W
$799
Ryzen 9 5900X
12c/24t
3700
4800
64 MB
105 W
$549
Ryzen 7 5800X
8c/16t
3800
4700
32 MB
105 W
$449
Ryzen 5 5600X
6c/12t
3700
4600
32 MB
65 W
$299*
As you can see, AMD will no longer be providing a CPU cooler for chips above 65W TDP – citing that in its research that customers who buy the higher power processors almost always prefer to use their own cooler to eke out more performance when at full load. Which is true in a sense, while serviceable at idle or regular load, at full tilt you'd want a bigger cooler than what AMD provides out of the box.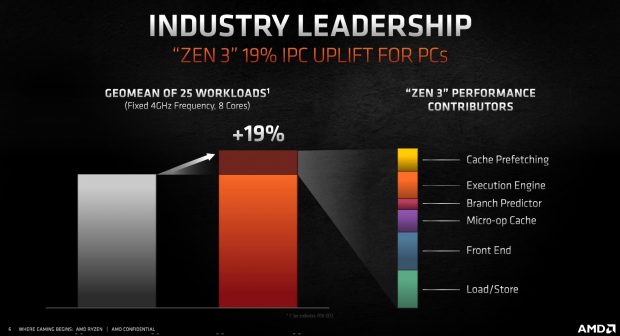 At face value, a 19% increase in performance in the same process node is impressive (even more impressive than Zen+ to Zen 2 improvements) but we need to wait for third party benchmarks to validate these claims.
CineBench R20 Single Thread Score

Processor
uArch
Process
1C Turbo
Score
Intel Core i7-1185G7
Tiger Lake
Intel 10nm SuperFin
4.8 GHz
595pts
Intel Core i9-10900K
Comet Lake
Intel 14+++
5.3 GHz
538pts
AMD Ryzen 9 3950X
Zen2
TSMC 7nm
4.7 GHz
536pts
AMD Ryzen 9 3900XT
Zen2
TSMC 7nm
4.7 GHz
523pts
AMD Ryzen 9 5900X
Zen3
TSMC 7nm
4.8 GHz
631pts
As teased by AMD, the single core performance of it's top end 5900X chip is the highest so far in main stream class processors. Again, something we need to wait others to validate.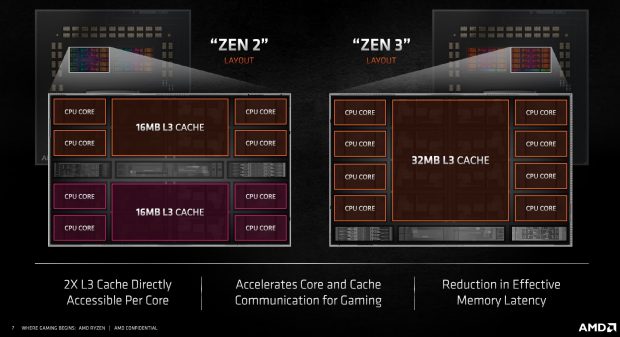 One of the biggest improvements that AMD is touting is the merger of the previous 4 core CCX into an 8 core one. This means less tinkering with apps that only work with one numa node, less latency when accessing the L3 cache and power savings.
This means that under most work load, we should see performance improvements across the board with the only downside the new pricing on these chips.
For upgraders, the 5000 series will be compatible with 500 series chipset motherboards at launch with compatibility being added to older chips via firmware updates
The new Zen 3 processors will hit the market globally on November 5th so make sure your wallet is ready.