It's been a long time coming but AMD is finally ready with it's image upscaling technology to compete with NVidia's DLSS — FidelityFX Super Resolution.   It was first announced with the release of the Radeon RX 6000 series of GPUs and with today's announcement, AMD is making sure that  everyone can take advantage of the technology.  How you may ask?  By allowing use of FidelityFX Super Resolution even on NVidia GPUs. 
Yes, you read that right.  You don't need an AMD GPU to take advantage of AMD's image upscaling tech — in similar vein to Freesync and GSync.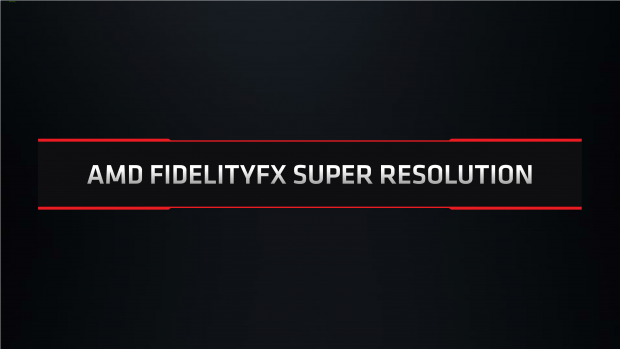 AMD confirmed that FidelityFX Super Resolution will be part of the company's GPUOpen technologies, meaning that it will be published open source and free for developers to use.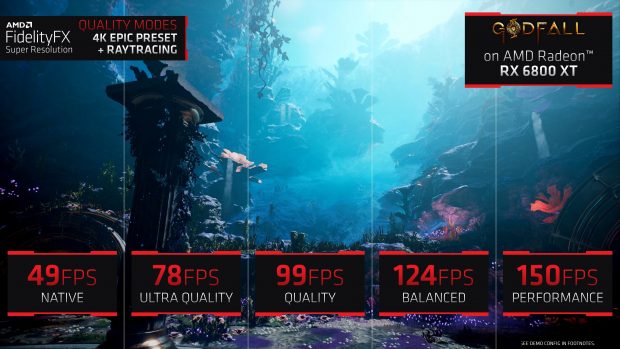 From reading AMD's press-release, it seems that the initial release of FidelityFX Super Resolution will be very similar to DLSS 1.0, which is spatial upscaling by using pre-trained, game-specific neural network models.  Compared to DLSS 2.0, where NVidia makes use of motion vector data, this might mean AMD will end up going through the same pains as it's competitor on first release.  Spatial-only upscaling can be added on as a post processing effect but it does lead to spatial and temporal artifacts.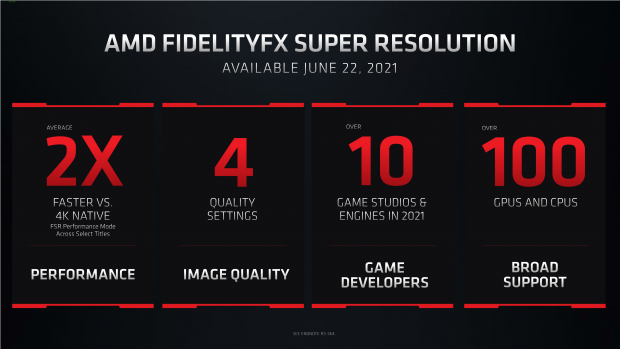 FSR is set to be available on June 22, 2021.