Nokia N95 Maps: Cracks, License Code and KeyGen
It is highly recommended that you update your N95 to the latest firmware version using the Nokia Software Updater to ensure optimal performance and stability between your N95 device and Nokia Maps.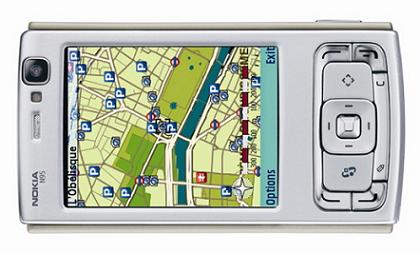 The new software release for N95 includes the Assisted GPS service (A-GPS), which is designed to enable the device to establish the satellite fix more quickly and reliably than with standalone GPS.
If you have a navigation license, restore it after the update by the following procedure:
Start Nokia Maps application.
Go to Options > Extra services
Select Add navigation, accept the terms and conditions and select the correct region
After this select: Options > Update.
Allow connection to license server by selecting suitable Internet access point.
Press OK
Supports: Nokia E71, E51, N95, N96, N78 and E90.