Dell has finally unveiled the much hyped successor to the Adamo family, the XPS 15z.
Unlike the set of notebooks before it, the XPS 15z is neither lightweight nor ultra thin but it's one beefy machine, sporting an Intel Core i7-2620M with 6 GB of RAM and an nVidia GeForce GT 525M paired with Sandy Bridge's built in Intel HD Graphics 3000.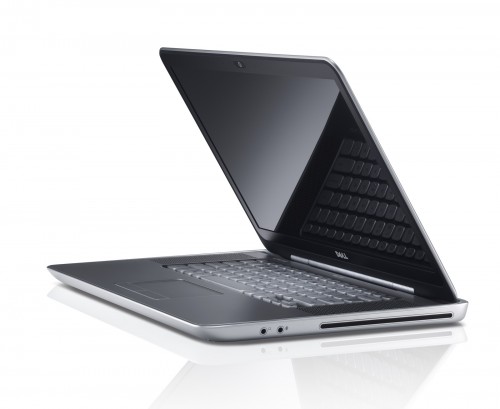 Processor: Intel Core i7-2620M 2.7 GHz
OS: Microsoft Windows 7 Home Premium
RAM: 6 GB DDR3
GPU: Intel HD Graphics 3000 + nVidia GeForce GT 525M with Optimus switching technology
Storage: 750 GB 7,200-RPM HDD + DVD+R DL
Display: 15.6 inches widescreen with 1366×768 resolution upgradable to 1920×1080 for $100
Add-ons: Bluetooth, USB 3.0, and a 64 WHr battery
Battery rating: 64 Wh battery that lasts for 6 hours.
Looks a bit familiar? Yep. Dell seems to have drawn inspiration from Apple's MacBook Pro line and sheathed the Adamo XPS 15z in aluminum. Looking at the specs and price, the 15z could stand as a cheap 15″ MacBook Pro alternative (sure Apple's offering costs twice as much but it sports a quadcore processor and an IPS display).
The Adamo XPS 15z is available now in the U.S. and the U.K. for $999 and £899 respectively.