Canon rolls out the update to it's midrange dSLR range, the Canon EOS 600D / T3i.  It features an 18-megapixel sensor, full HD 1080p video recording.  Sounds familiar?  Yep, you bet, that's the same spec as Canon's 2010 midrange DSLR model, the Canon EOS 550D / T2i.  Seems like Canon is sticking to it's yearly incremental updates for this particular line of camera which is both a good thing and a bad thing (especially if you've just bought a 550D).
Looking at the spec sheet, yes, they're basically the same cameras with minor differences to set them apart (hence an incremental update).  What sets the 600D apart is the vari-angled LCD similar to the EOS 60D and Nikon D5000, Built-in wireless flash control and several software improvements taken from the 60D like Basic+, a creative imaging function which makes it easier to create the desired image effects when shooting a scene.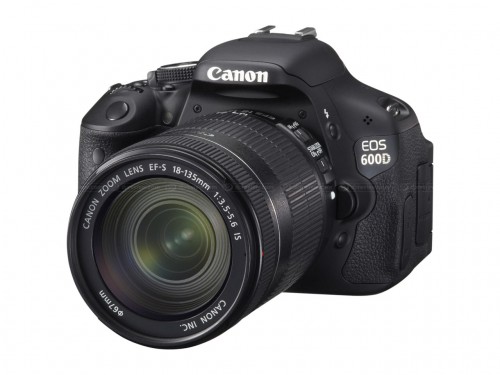 Canon EOS 600D / T3i features
18-megapixel CMOS sensor
Scene Intelligent Auto mode
Full-HD EOS Movie
On-screen Feature Guide
3.7fps continuous shooting
Wide-area 9-point AF
1,040k-dot vari-angle 7.7cm (3.0") screen
Basic+ and Creative Filters
Built-in wireless flash control
Just like the EOS 1100D, the EOS 600D will also be available with the new EF-S 18-55mm f/3.5-5.6 IS Il kit lens and will be available starting April 2011.
Price for the EOS 600D / T3i is as follows:
Body only: £729.99 / $1199.99 / Php 51,500
With EF-S 18-55mm f/3.5-5.6 IS II lens (stabilised): £829.99 / $1399.99 / Php 58,500