MSI has just unveiled a prototype for a 10″ netbook with dual 1024 x 600 pixel touchscreen displays and no physical keyboard. While it's still just a prototype it, Liliputing states from it's Hand's-on that the hardware and software are pretty much good to go… just need to work out much of the kinks that goes along with a first of it's kind product.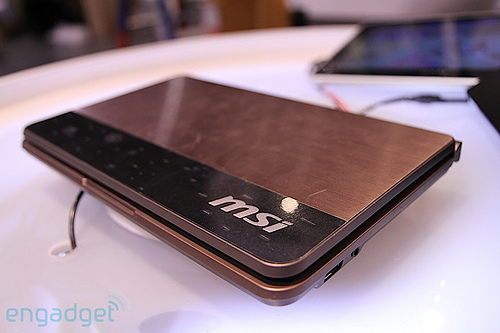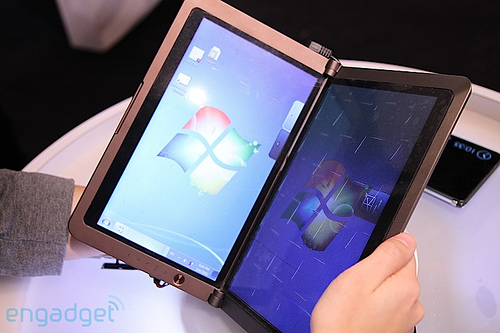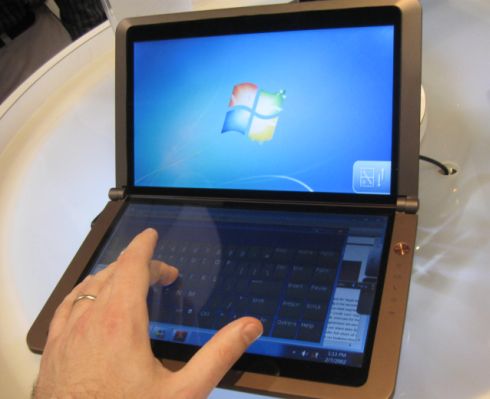 Here's a short video of the dual touchscreen netbook's hands-on:
There are no current plans for mass production but I sure am excited to see one on the shelf later this year :D. What do you guys think?
[Photos by Engadget video by Liliputing]