With Tablets seeming to be all the current craze, a German company named Neofonie steps up to the plate and introduces the WePad, an 11.6″ Atom-based, Android-running Tablet.
The company promises "fast Internet connectivity, a complete world of ready-to-use applications and easy access to books and photos, as well as magazines and newspapers from various publishers via the WeMagazine ePublishing Eco System."  If you're wondering, yep, WeMagazine does exist and it's business is magazines.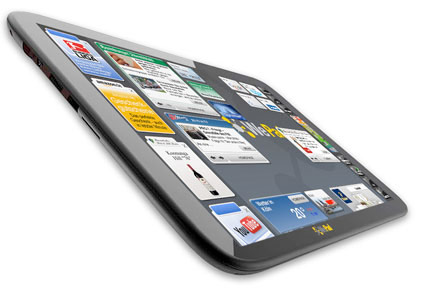 The WePad unit has internals that you'd expect from a typical netbook.  A 11.6″ display (1366×768), a 1.66GHz Intel Atom N450 processor, a webcam, two USB sockets, a flash card reader, integrated WWAN modem, GMA3150 graphics, built-in speakers, 16GB of NAND Flash (32GB optional), Bluetooth 2.1, Wi-Fi, optional GPS and a battery that the company says will last upto six hours.  Loaded isn't it?
The WePad runs on the Android OS and comes with Flash/Adobe Support.  As for apps?  Well it's equipped with access to the WePad AppStore and Google's own Android Marketplace.



On paper, that looks like a good iPad contender right?  Here's the spec by spec comparison with the WePad and the iPad courtesy of YugaTech 😀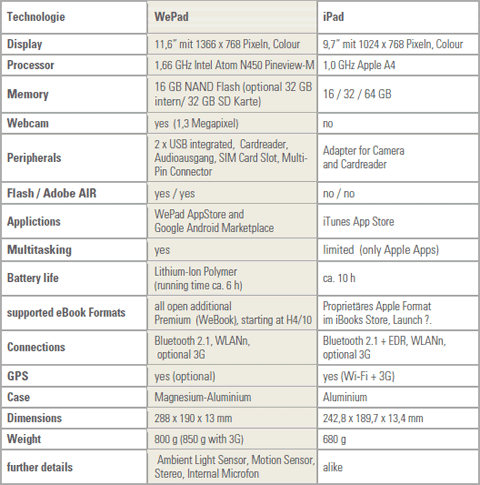 No word on pricing and availability so it may still be vaporware but hey, competition, even virtual, is good right?
[specsheet via YugaTech]