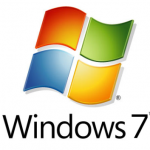 Three years or just 18 months into it's release, Microsoft announces that it has sold 350 million licenses of its current flagship operating system Windows 7.
In stark contrast to Vista, (which lot of people hated, some for technical reasons, others for no other reason than jumping on the hate machine) Windows 7 is flourishing in sales for both personal use and the enterprise. While this number sports a great number of adoption from people replacing computers and laptops on their usual upgrade cycles (and those purchasing their first units), most of the current user-base are shifters from XP, Vista and other non-Windows OS.
For added incentive for the enterprise market, Redmond claims that deploying Windows 7 will allow businesses to save around $140 per PC per year. Having more companies migrating off XP means less users stuck on Internet Explorer 6—undeniably a boon for web developers the world over.
Windows 7 passed XP in adoption rates in some markets.
If you're a Windows user and haven't installed/upgraded Windows 7, tell us why in the comments.