After the long wait, Sony has finally acknowledged the existence of the Xperia Play AKA PlayStation Phone (or PSP Phone) with the slogan "Android is ready to play." A fitting mantra if I ever heard one. Still, official technical details are still kept mum until Mobile World Congress event on February 13 so this is more than just a paper announcement (lol, not even a paper launch?).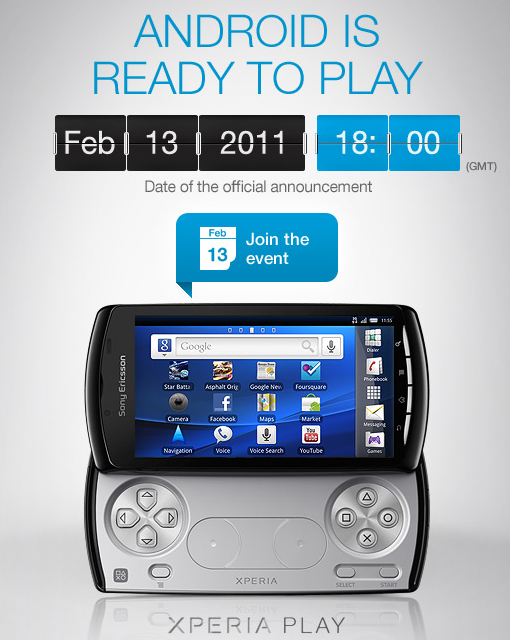 What makes the launch of the Xperia Play exciting isn't the phone itself but rather, a new service that Sony is prepping up to fill the Android marketplace with PlayStation games. Via a dedicated service called the PlayStation Suite, users can buy and play (at first PlayStation 1 games, but soon after PSP games as well) games on their favorite Android device.
While specs for the Xperia Play has yet to be officially announced, some information are at least available via the breakdown that the gadget recieved a few weeks prior.  Xperia Play specs from the Protoype are as follows:
Qualcomm Adreno 205 GPU, along with what's likely to be a 1GHz Snapdragon QSD8255. It sports a 1,500mAh battery, the 854 x 480 resolution on a 4-inch LCD, a 5 megapixel autofocus camera with LED flash, 512MB RAM, 512MB ROM, a microSD slot, SIM slot, micro-USB, and a second mic on the back for active noise cancellation (as found in the Nexus One).
more info can be found via Sony Ericsson Facebook page, Xperia Play in Pictures